Discussion Starter
·
#1
·
Car and Driver wrote an article about Toyota's conservative EV plans and in it they mention that Toyota plans to sell 10,000 bZ4Xs in 2023.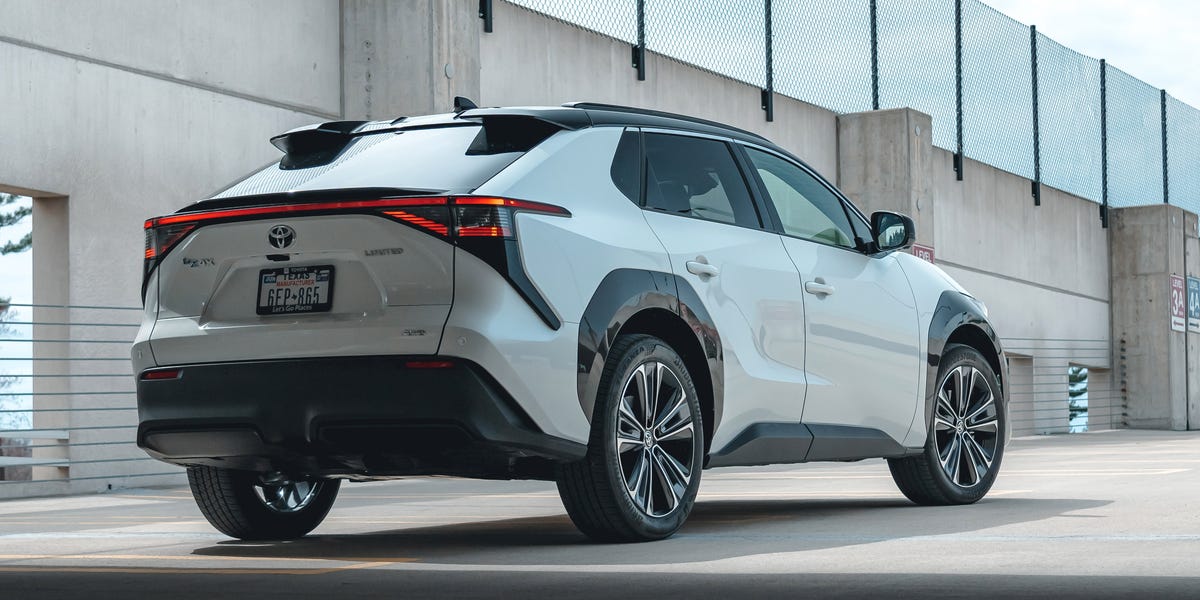 At Toyota, hybrids remain a higher priority than battery-electric vehicles, and the company only plans to sell 10,000 bZ4X EVs in the U.S. this year.
www.caranddriver.com
Why Toyota Prefers Hybrids
Toyota is aiming to sell only 10,000 units of the bZ4X this year, meaning it could be rarer than even the GR86 sports car, which sold nearly 12,000 units in 2022. That would also put the bZ4X significantly behind the 2022 sales performance of several of its EV rivals: Ford sold just under 40,000 Mustang Mach-Es and Volkswagen sold more than 20,000 ID.4 models, and sales of those SUVs could increase even more in 2023 due to expanded production.
Toyota likes to emphasize its strong hybrid sales instead. The company sold over 500,000 electrified vehicles in 2022, the vast majority of which were hybrids and plug-in hybrids (the fuel-cell Mirai is also included in this number, but only made up just over 2000 units of that total). Toyota has been clear about how it plans to prioritize hybrid production over EVs as a way of managing the finite amount of raw materials, particularly for batteries, that go into building an electrified vehicle. With the same amount of materials needed for a single bZ4X, Toyota says it can build 90 Prius hybrids or 60 plug-in-hybrid RAV4 Primes. The company believes that maximizing hybrid sales is a better play for reducing carbon emissions, at least given current market conditions.
Even though the sales expectations are small, Toyota acknowledges that a renewed push to get the word out about the bZ4X is still necessary after the recall and stop-sale grounded the initial rollout. There will be a renewed marketing campaign launching in May to make sure that customers haven't forgotten that the bZ4X exists. We found a few hundred new bZ4X models for sale through a search of nationwide dealer inventory, and a slightly lower number of the Toyota's twin, the Subaru Solterra. While Subaru says that the Solterra is available in all 50 states, Toyota describes the bZ4X on its website as, "available in select states only and in extremely limited quantities."