I came across a couple of reviews that were published yesterday about the bZ4X prototype. Hopefully it's a sign that more reviews are coming out soon!

Auto Express

Verdict

Our early taste of Toyota's first EV shows it's a solid electric SUV boasting range claims that should be achievable and a relaxed and refined driving experience. It doesn't push the boundaries of what's possible in this class in any one area, but it delivers more than adequate charging capability and practicality, while the new infotainment is a big step on. It bodes well for the brand's all-electric future bZ models.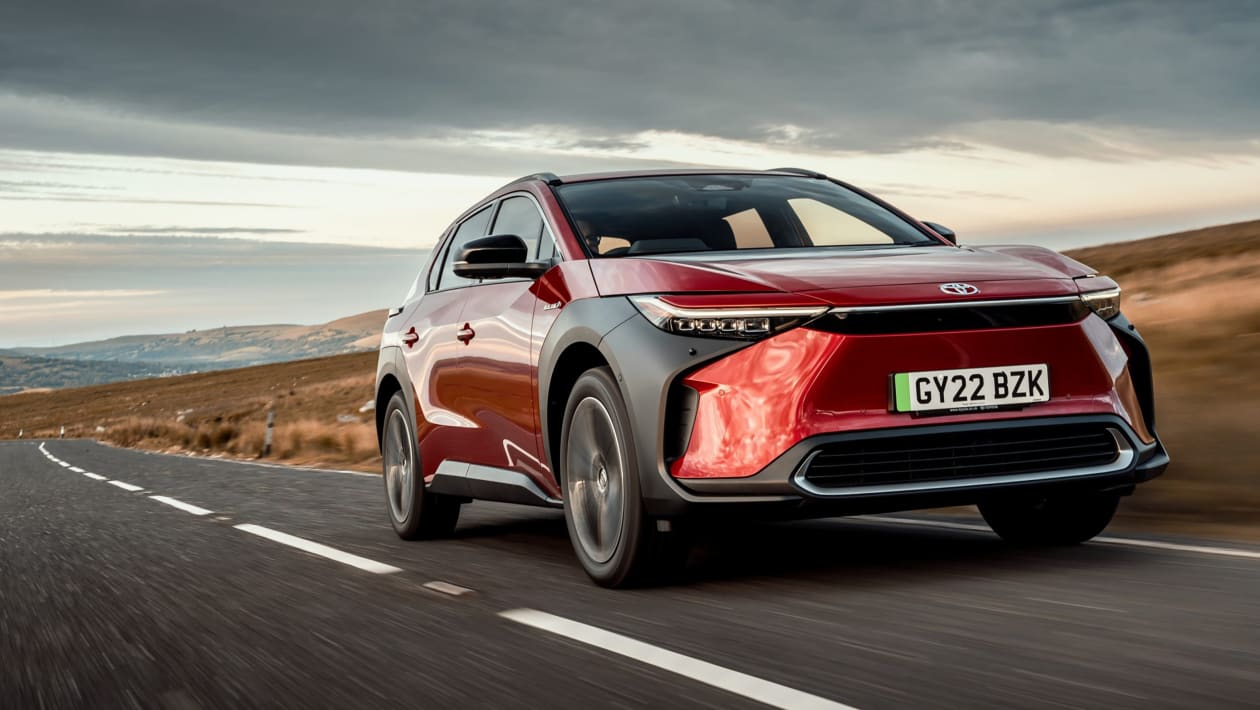 We've waited a while for Toyota's first full EV, the bZ4X, but it's been worth it
www.autoexpress.co.uk
Motor1
Offroad? Offroad!
For the all-wheel drive, Toyota has teamed up with engineers from Subaru. Both manufacturers have a certain history when it comes to AWD vehicles. And that should continue for Toyota in the bZ brand and with the Solterra (Subaru's bZ4X) as well.

The driving program system is called X-Mode. There are driving modes for Snow/Mud, Deep Snow/Mud (below 20 km/h), and Grip Control for hard off-road use below 10 kilometers per hour (6 miles per hour). Adaptive hill start and hill descent aids are also on board. Digging silently in the dirt? That's fun! But it's probably just as far removed from realistic everyday driving for the Toyota as the off-road capabilities of a Porsche Taycan Cross Turismo. A dirt road? Sure, but ankle-deep mud or rocks are rare in the urban and even suburban jungle.

Toyota is proud, nonetheless. And it can be. Of the way the bZ4X drives on this early test, but also of the hermetic sealing of the battery and all the electronics. Toyota was so confident of this that it let us drive into a 35-cm (13.8-inch) deep pool of water. Up to 50 cm (19.7 inches) would be feasible, but even the shallower depth leaves its impression, especially acoustically. Have you ever driven an e-car through deep water? The gurgling and splashing comes across that much more intensely without engine noise.
Configurable as of now, pre-sale as of April, delivery as of early summer. We were able to test the Toyota bZ4X as a prototype before its market launch.
www.motor1.com